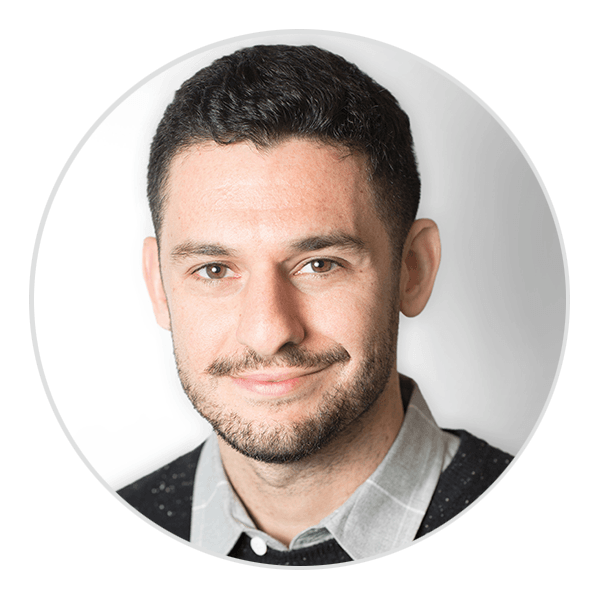 Austin, TX
Senior Growth Marketing Manager
Austin (Oct. 2020 — present)
Director of Digital Marketing
New York (Nov. 2019 — Oct. 2020)
Articulated Feedvisor's marketing plan and go-to-market strategy to deliver on the company's growth goals and reach the relevant target personas.
Conceptualized every campaign and touchpoint in the demand generation plan to attract marketing qualified leads (MQLs) and accelerate them down the funnel.
Orchestrated account-based marketing (ABM) programs, nurture programs, weekly newsletters, customer communication, and all other email marketing initiatives conducted through Marketo.
Led the website's optimization roadmap, front and back-end web development, and A/B tests to drive higher conversion.
Managed the referral and affiliate partnership programs to build strategic relationships with key industry vendors.
Oversaw a team of 4 direct reports and a group of third-party agencies (SEO, PPC, PR, developers, among others).
Senior Digital Marketing Manager
New York (Nov. 2017 — Oct. 2019)
Conceptualized the demand generation and digital marketing strategies to generate qualified leads and strengthen the company's thought leadership.
Ideated acquisition and growth campaigns across online channels: Facebook, Google, LinkedIn, Reddit, Amazon Advertising. 
Analyzed the performance of all tactical and lead generation programs in Marketo and Salesforce. 
Spearheaded the corporate website's redesign project following the company's rebranding in 2018. 
Oversaw a team of 4 direct reports, a group of third-party agencies, and a $1.5M annual budget.
Head of Ad Operations & Analytics
New York (Nov. 2014 — Nov. 2017)
Assembled and managed a global 5-person team of digital analysts responsible for online content distribution, content measurement, and customer-facing reporting.
Partnered with 20 vendors to grow Mediaplanet's content distribution network across North America and Europe.
Introduced and trained power users on ad ops and analytics tools: Adobe Omniture, Moat Analytics, and Google Ad Manager – formerly known as DoubleClick for Publishers.
Produced a series of marketing best-practices collateral including: handbooks, video tutorials and product decks.
Achieved a reduction in global digital traffic acquisition costs by 14% in 2016.
New York (Nov. 2013 — Oct. 2014)
Managed the day-to-day online traffic operations for 100+ quarterly campaigns in U.S. and Canada.
Redefined and launched a consolidated website "hub" strategy for all the Mediaplanet-owned microsites in U.S. and Canada.
Defined the methodology and key performance indicators to measure digital campaign's success based on client's needs.
Introduced and trained power users on new analytics software: Adobe Omniture.
New York (Sept. 2013 — Nov. 2013)
Published weekly stories about pop culture, entertainment, technology, and breaking news: work samples.
New York (Sept. 2012 — Oct. 2013)
Defined the company's key corporate message and product's value proposition.
Spearheaded email marketing strategy and automation.
Created outbound lead-generation campaigns: email marketing and product webinars.
Optimized corporate website by implementing SEO and SEM strategies with to increase lead generation.
New York (Feb. 2012 — Sept. 2012)
Supported sales and business development teams with market research.
Coordinated email marketing campaigns, email subscriber acquisition and CRM platforms.
Assisted in the day-to-day administration of media assets and creative requests.
Buenos Aires (April 2011 — Jan. 2012)
Developed customer relationships with C-level executives and business decision makers.
Demonstrated Microsoft's commitment to help customers improve their businesses.
Managed sales pipeline, forecasting, lead generation, and product cross and up-selling.
Buenos Aires (March 2008 — Feb. 2010)
Implemented media plans and assisted in the selection and scheduling of online and offline channels.
Gathered data for execution of media plans, including: target audiences delivery, rates, etc.
Performed competitive and positioning reports to accomplish accurate strategic media planning.
University of Michigan (Coursera)
Online Course: Python for Everybody
Online Course: Think Content Marketing
Certificate: Adobe Analytics User
Universidad de Ciencias Empresariales y Sociales (UCES)
Account-Based Marketing
80%