We covered the importance and benefits of using short names when launching a new brand – a practice that is followed by some of the world's most successful companies. But why do some well-established brands decide to change their names?
The trend of shortening a name is a common strategy for large brands that have been around for a while and have since changed what they offer one way or another.
This post will focus on the benefits and consequences of changing your brand's name based on the lessons learned from successful world-class companies.
Why Do Brands Change Their Names?
There is a plethora of reasons why a brand would undergo a name change: offering new products and services, marketing to new segments, expanding to new categories, needing a facelift, legal troubles, etc.
Dunkin' Donuts, the fast food chain founded in 1950, dropped the "donuts" from their name in 2019. This bold move was entertained in the 90's by former CMO, Bob Purcell, who decided not to proceed with the idea mainly due to a variety of operational headaches.
Kentucky Fried Chicken, founded in 1930, became KFC in the early 90's when the state of Kentucky imposed a licensing fee for brands that wanted to use its name.
Weight Watchers has been around since the 60's and recently rebranded to WW in 2018. This is an attempt to distance itself from "weight loss" in favor of "wellness" associations instead.
Dunkin' Donuts dropped the "donuts" from their name in 2019.
Some companies abbreviate their names in favor of acronyms. Hewlett‑Packard shortened its name to HP in 2015, Restoration Hardware cut it down to RH in 2012, Vacation Rentals By Owner now goes by Vrbo.
Other companies drop words in their names to avoid being pigeonholed to a specific product category. Like Dunkin' Donuts, Jamba Juice lost the "juice" from their brand in 2019, Starbucks Coffee nixed the "coffee" in 2011, and Apple Computers cut out "computers" in 2007.
So what are the pros and cons of changing a brand's name?
1. Price of Rebranding
Changing the name of a brand, even if it just implies scratching a few of its letters, can be a huge expense.
Agency fees, lawyer fees, design fees – the number of third parties involved in carrying out a rebranding project could surpass the seven figures rapidly.
Most rebranding agencies will not consider a client for less than $100k – which typically excludes all execution. Things get more complex with companies that need to update their legal entity names, trademarks, intellectual property, etc.
British Petroleum shortened its name to BP in the early 2000s, a project that was rumored to cost an estimated $200 million. Pepsi launched a new logo in 2008 with a price tag of $1.2 billion. The Gap debuted a new logo in 2010, which was widely criticized by the public, forcing them to revert to their old logo just a week after launching (and $100 millions later).
Rebranding is not cheap and can lead to other effects once the new name is ready to go live globally.
2. Operational Costs
Another expensive downside faced by companies, especially those with physical locations, are the hefty operational costs.
Dunkin' Donuts is the 8th largest fast food chain in the world with more than 11,000 locations. Updating their franchises means that they would require new signage, uniforms, merchandising, printed collateral, all of which comes at a high price.
Think of it this way: a 10-by-7-foot sign with internal LED lighting can cost as much as $28,000 a piece.
When Federal Express decided to lose more than half of the letters in its name to become FedEx, they had to update their hundreds of planes and thousands of trucks to reflect the new name and branding. This was not only costly (upwards of $100 million) but also affected their fleet when upgrading each vehicle.
Companies with a large physical presence must carefully vet the true return on investment of changing their name.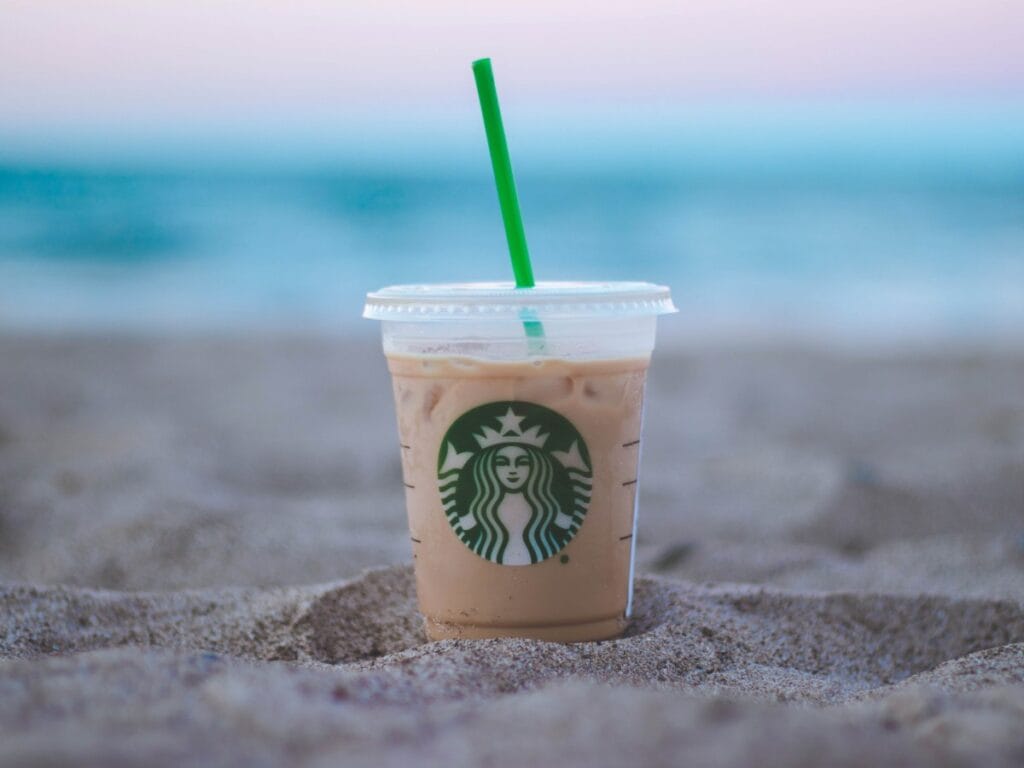 3. Online Presence
Revamping a brand's online components will be certainly more affordable and less time consuming. This is especially true for digital‑first companies and e‑commerce shops.
The efforts to redesign a website and update social media profiles can be accomplished in a matter of weeks, however, getting a new domain for your shortened brand might take a while and a much larger investment.
Vrbo is a good example of a brand needing to move their site to a premium 4‑letter domain, yet it is safe to assume that most international brands would have the resources to afford this type of assets, but that might not be the case for smaller businesses.
When Restoration Hardware trimmed its name to RH, they didn't really have to get the 2-letter .com, but what could be the impact of a $300k investment for a public multibillion-dollar company?
Redesigning a website and updating social media profiles can be accomplished in a matter of weeks.
There are many benefits to operating an online brand, like not having to worry about brick-and-mortar locations or excess of physical inventory, and the ease to rebrand is another one of them.
4. New Name, Who Dis?
A name change will require going through a number of tests and obstacles until everyone approves and/or adopts a brand's new identity.
Yet a new name is an opportunity to start fresh, to redefine a personality, to show a completely new version of your brand to the world.
It could even be a way to distance your company from any unwanted or negative associations. ValuJet, the budget airline, rebranded itself to AirTran after a fatal plane crash in 1996.
But people never forget.
Final Thoughts
The power of changing a brand's name combined with great marketing (and a considerable budget) can propel a company to new heights, to expand to new horizons, to attract new customers, and to carve new paths that might have been previously unimaginable.
Will you change your brand's name? 🤔